Based in New York City Area, I have been developing and designing websites for over 15 years.
Read More
Latest Websites I've Created:
PetsMattered is a responsive Pet Online Memorial where you can honor the memory of a pet family.
A portion of the profits will be donated to an animal shelter.
NYClovesPets.com is a compilation of pets and animals living in New York City and its surrounding towns. It is a tribute to pets and the guardians who look after them everyday.
Create a FREE Basic Online Memorial to honor the memories of loved ones. Family and friends can share their sentiments and memories of the dearly departed.
Send free ecards that feel like traditional greeting cards to your family and friends. You can add a personalized message and post it on your friend's facebook wall.
Do You Need a Website?
Are you a businessman or a professional who needs a website?
Thinking of redesigning your site?
Or do you have an existing site but not techical enough to update it?
Or are you a designer but do not want to to do the coding part?
If you answered yes to any of these questions,
then I may be able to help!
Do you know someone who might need my services?
What Can I Do For You?
Design and develop an effective website.
Redesign your existing site.
Maintain your site content.
Build you a Content Management System so you can easily update your site yourself.
Check out My Services
Why Hire Me?
Over 15 years of experience in web development and design.
Client-focused and genuinely concerned about delivering the best possible service.
Good problem solving skills.
Well-balanced set of technical and creative skills.
Affordable rates, and you get billed only for the work that matters.
View Services Offered
What My Clients Are Saying...
"
Rod is one of the rare tech people with a business sense - he will stay in touch throughout all phases of the development, and deliver exactly what is expected. Any problems are quickly addressed-and in my experience required only minor technical adjustments. He is a one man sales-customer service-tech department!
"
Joan Chakonas
iVillage VP - Accounting
www.horseracingpaintings.com
View Portfolio
"
Roderick has provided me with excellent service and support in developing the site for the International Division of the American Psychological Association. I have received several positive feedback about the website from members who find its look to be very appealing in addition to the myriad of information it contains. More importantly, Roderick continues to provide me with valuable tech support soon after the site was up and running. My hats off to Roderick!
"
Richard Velayo
Past President
Division 52 - International Psychology
Psychology Department
Pace University
---
"
I really enjoyed working with you. I wish everyone I do business with was as informative, professional and courteous as you. I especially appreciated your promptness in returning my phone calls.
"
Yvonne Leslie
Director of Advertising
TWEEZERMAN CORP.
Feel free to contact me if you have any questions about creating a new website or problems with your existing site.
Or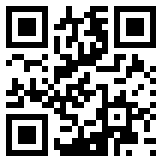 Scan QR Code to Call